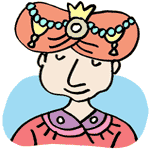 This beautiful 8" x 10" glossy photograph has been personally signed by your favorite guru. And it's a paltry $12.95.



Plus, this picture and signature promise to become rare and unique memorabilia in the not-too-distant-future. After all, the Re-do Guru is getting on in years and produces a very limited number of these prints annually.





Certificate of Authenticity


Every photograph includes a Certificate of Authenticity (actually a post-it note on the back) insuring that the signature is a signature and that it reads, "The Re-do Guru." This certificate should be kept with the image at all times as it will be an essential part of the photo's sale to collectors, should the occasion present itself.





Shipping


Photographs are shipped in hard tubes for protection and are guaranteed to arrive unscathed. Allow 4-6 weeks for delivery.