Ida Turtle is a deliriously happy reference librarian in Skowhegan, Maine. Her days are filled with quiet, rarely interrupted by a faintly snickering child. Ida was formerly Yaritza Aparecido, Brazilian supermodel. In that life Ida was profoundly sick of the paparazzi, the noise, the glamor and the fast pace. Now, she is content.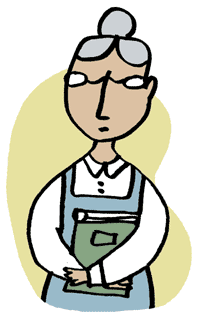 During her sojourn as a supermodel, Ida (then Yaritza) endured endless complaints from fans and media about her intimidating greyhounds, her lavish eyelashes, scandalous liasons, please-pay-attention-to-me shoes, Irish country manor, friendship with Naomi Campbell, self-promotion and simultaneous pursuit of privacy, obsession with collecting hair brushes and combs, erotic home movie downloads, professional athlete boyfriends, and tasteless topiary.



Today, reborn as a helpful, slightly plump librarian, she enjoys the winters in Skowhegan (ten months worth) and the quiet contemplation that only an empty library can bring. As Ida puts it, "I considered a next life as a seamstress, but opted for the intellectual satisfactions of reference. There's really nothing quite like curling up with the third edition of Masterplots and reading oneself to sleep."